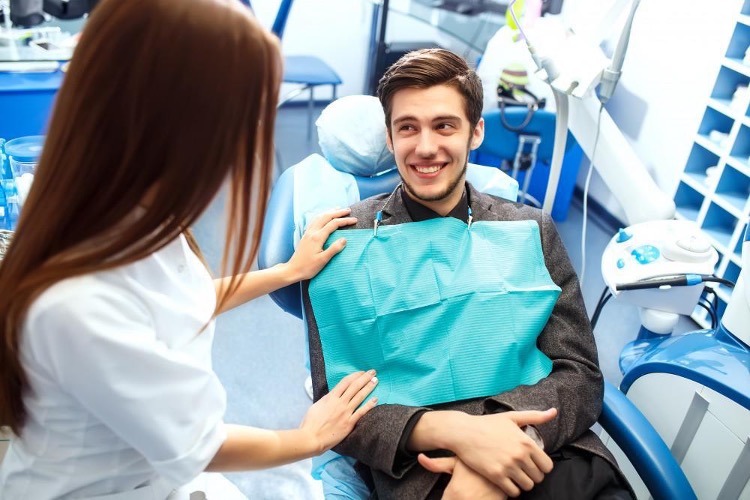 Although the American Dental Association recommends that all children and adults receive dental exams and cleanings twice a year, only 52.3% of adults report visiting the dentist twice a year.
Even though you might be tempted to skip your annual dentist visit, Dr. Anuradha Beri and Dr. Zia Rizvi at Mosaic Dental in Sterling, Virginia, want you to know why these appointments are important, even if your teeth aren't giving you any problems.
Below, we explore the top reasons why adults need regular dental visits.
Why adults need regular dental visits
One of the most important reasons why adults need regular dentist visits is that routine care allows us to spot potential problems before they snowball into bigger problems. For example, small cavities are easier to fix than larger ones. Small cavities might not cause any symptoms, but routine dental care (including x-rays) can detect small cavities even before they cause pain and discomfort. Here at Mosaic Dental, we can offer white fillings, which treat your cavity while preserving the natural look of your tooth.
Detecting cavities isn't the only problem that can be spotted during a dental exam. Other dental concerns that benefit from early detection include:
Routine dental care doesn't just allow you to get early treatment for problems. Routine care also helps prevent those problems in the first place. During a cleaning, for example, we remove the plaque and tartar that contribute to gum disease. This is important considering almost half (47.2%) of adults have periodontitis (gum disease).
Preventive care is especially important if you have underlying health conditions, such as diabetes. Studies show that individuals with uncontrolled blood sugar levels struggle more with gum infections, and regular dental care can help you monitor the health of your gums.
Exploring cosmetic dentistry
In addition to preventing dental problems and treating issues that already exist, dental visits also give you an opportunity to explore any cosmetic services you wish to receive. Our list of cosmetic services includes:
Professional teeth whitening
Invisalign®
Dental crowns
Dental implants
If you have multiple concerns, you might consider a smile makeover.
Dental care is good for your overall health
Did you know that your oral health affects your overall health? Studies suggest that bacteria and inflammation associated with periodontitis might play a role in the development and progression of certain diseases, including endocarditis, pneumonia, and cardiovascular disease.
In other words, improving your oral health (including removing bacteria-laden plaque) helps to reduce the risk of body-wide inflammation caused by bacteria and infection.
Are you due for your dental visit?
There are many reasons why you may have postponed your dental appointment. Fear of the dentist and busy schedules are two common reasons for postponed dental appointments. However, we know that regular dental care is vital for your dental and overall health. Our team is compassionate and non-judgmental, and ready to serve you. If you're due for a dental visit, call Mosaic Dental and book your appointment today. You can also request an appointment online any time.