Financial Options
We Do Our Best to Help You Pay for Dental Care
At Mosaic Dental, we accept cash, personal checks, most major credit cards, and nearly all major PPO and Medicaid insurance plans. We also offer prepayment discounts to help you get the dental care that you deserve. Dental insurance is a private arrangement between you and your company, but we will file your claim, handle the paperwork, and help you maximize insurance benefits. Ask about our easy financing options with interest-free, flexible monthly payment plans that you can apply for in the office.

Oral Health Savings Plan
At Mosaic Dental, we not only provide the latest dental services to our patients, but we also strive to make our advanced dental care affordable, even for those lacking dental insurance. Our unique in-house Oral Health Savings Plan allows you to receive the affordable dental care that you deserve without breaking the bank.
The Oral Health Savings Plan is an annual reduced-fee plan that offers many of the same benefits as insurance, without hidden fees or monthly premiums. If the lack of dental insurance has prevented you from maintaining your oral health, please contact us today. Our team at Mosaic Dental is happy to give you more information about our dental payment plans and affordable dentistry with our Oral Health Savings Plan!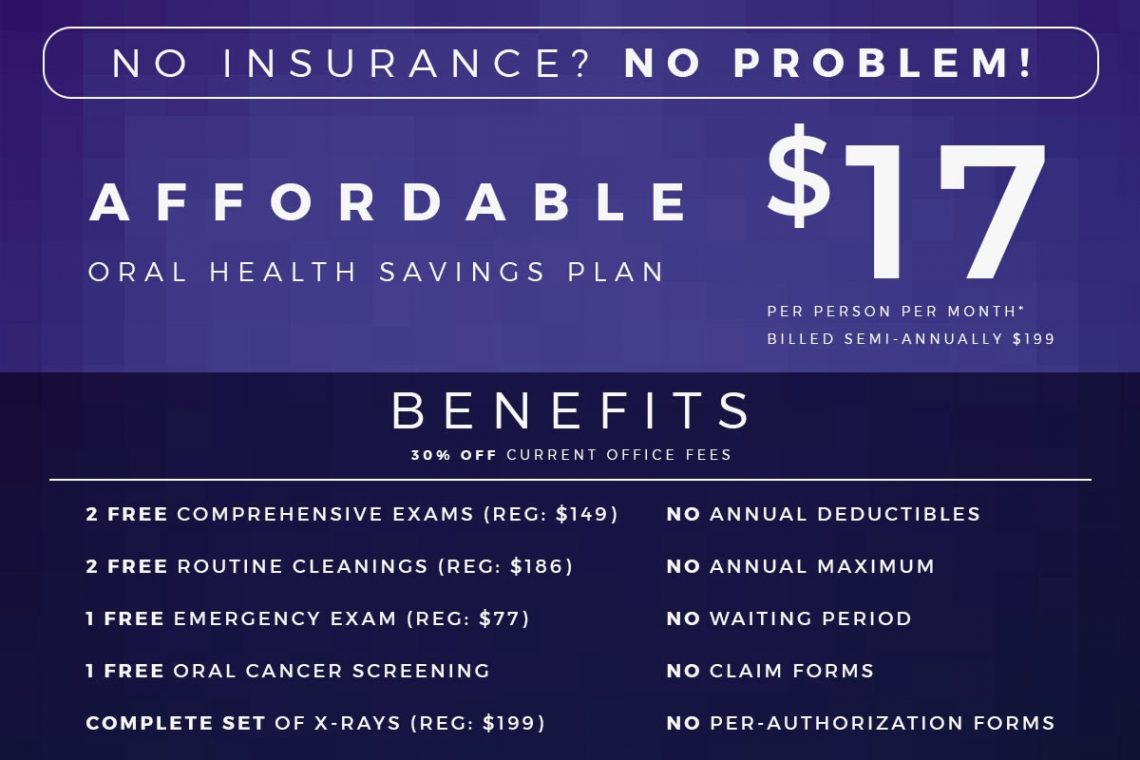 ---
Financing and insurance can be simpler than they seem. Call us today at 703-444-5111. We're excited to work with you in achieving your best smile.